My Spanish host sister just emailed me this photo of us after her wedding this summer. Not only had I forgotten this was ever taken, but I am enormously relieved that it's not terrible. For example, I am not slouching to bring my height into accord with the local standard. It happens.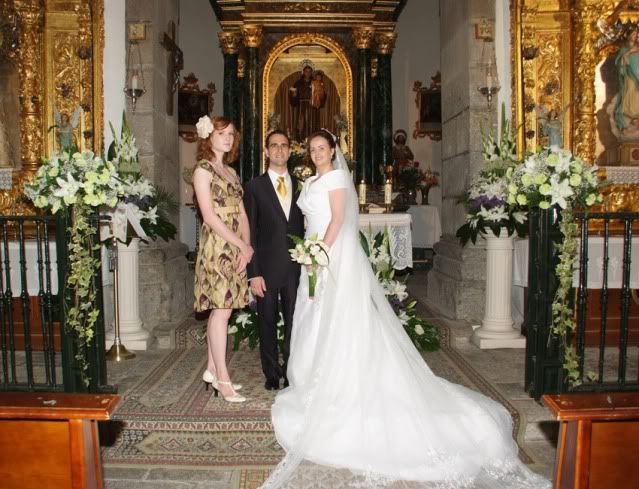 Isn't that a lovely church? N.B.: Their part of the country had been Inquisition Central.
Also worth noting is that the dress I'm wearing, which was what I wore to be a friggin' maid of honor for my sister, was not formal enough by half for this service. Women dressed for the wedding like they were dressing for prom: long slinky eveningwear in jewel tones with matching shoes and stoles, rhinestones, hair, the whole bit. The groom's mother was dressed like a lavender flamenco dancer. It was incredible. If you ever attend a ceremony performed by/for locals in Spain, you are forewarned.